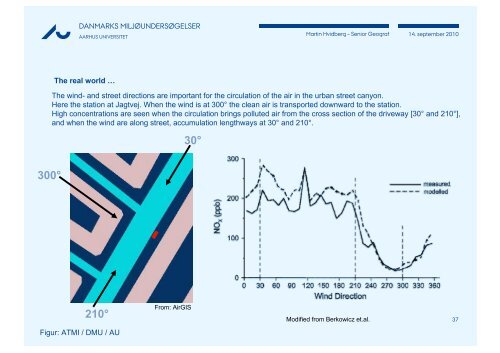 Byens luftforurening 300°

DANMARKS MILJØUNDERSØGELSER

AARHUS UNIVERSITET

The real world …

30°

Martin Hvidberg – Senior Geograf 14. september 2010

The wind- and street directions are important for the circulation of the air in the urban street canyon.

Here the station at Jagtvej. When the wind is at 300° the clean air is transported downward to the station.

High concentrations are seen when the circulation brings polluted air from the cross section of the driveway [30° and 210°],

and when the wind are along street, accumulation lengthways at 30° and 210°.

210°

Figur: ATMI / DMU / AU

From: AirGIS

Modified from Berkowicz et.al.

37
More magazines by this user