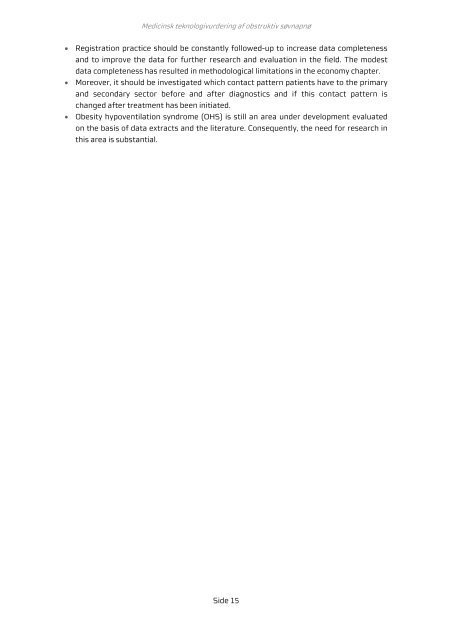 Medicinsk teknologivurdering af obstruktiv ... - Danske Regioner Medicinsk teknologivurdering af obstruktiv ... - Danske Regioner
Medicinsk teknologivurdering af obstruktiv søvnapnø

Registration practice should be constantly followed-up to increase data completeness

and to improve the data for further research and evaluation in the field. The modest

data completeness has resulted in methodological limitations in the economy chapter.

Moreover, it should be investigated which contact pattern patients have to the primary

and secondary sector before and after diagnostics and if this contact pattern is

changed after treatment has been initiated.

Obesity hypoventilation syndrome (OHS) is still an area under development evaluated

on the basis of data extracts and the literature. Consequently, the need for research in

this area is substantial.

Side 15
More magazines by this user