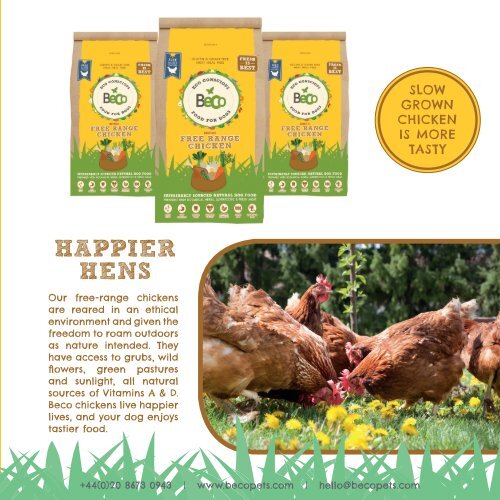 BECO Futter Nachhaltige und natürliche Tiernahrung, die aus nahrhaften und regionalen Zutaten umweltschonend hergestellt wurde. Gluten- und getreidefrei. Alleinfuttermittel.
HAPPIER

HENS

Our free-range chickens

are reared in an ethical

environment and given the

freedom to roam outdoors

as nature intended. They

have access to grubs, wild

flowers, green pastures

and sunlight, all natural

sources of Vitamins A & D.

Beco chickens live happier

lives, and your dog enjoys

tastier food.

+44(0)20 8673 0943 | www.becopets.com | hello@becopets.com
Weitere Magazine dieses Users