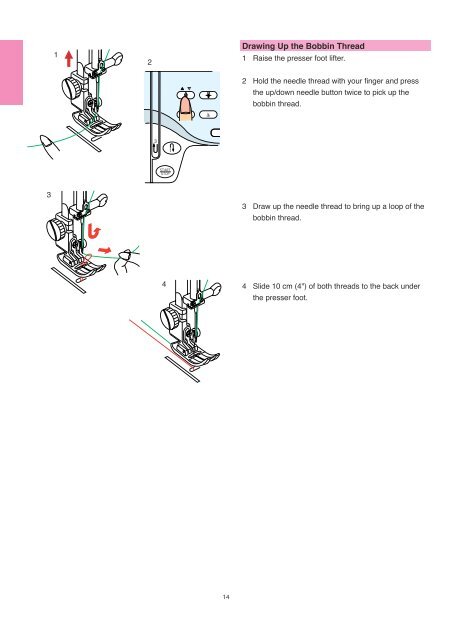 IMPORTANT SAFETY INSTRUCTIONS SAVE THESE ... - Janome IMPORTANT SAFETY INSTRUCTIONS SAVE THESE ... - Janome
3

1

2

4

14

Drawing Up the Bobbin Thread

1 Raise the presser foot lifter.

2 Hold the needle thread with your finger and press

the up/down needle button twice to pick up the

bobbin thread.

3 Draw up the needle thread to bring up a loop of the

bobbin thread.

4 Slide 10 cm (4") of both threads to the back under

the presser foot.
More magazines by this user