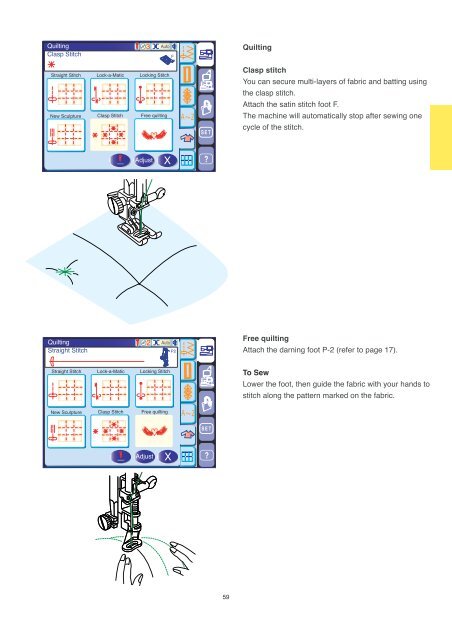 IMPORTANT SAFETY INSTRUCTIONS SAVE THESE ... - Janome IMPORTANT SAFETY INSTRUCTIONS SAVE THESE ... - Janome
59

Quilting

Clasp stitch

You can secure multi-layers of fabric and batting using

the clasp stitch.

Attach the satin stitch foot F.

The machine will automatically stop after sewing one

cycle of the stitch.

Free quilting

Attach the darning foot P-2 (refer to page 17).

To Sew

Lower the foot, then guide the fabric with your hands to

stitch along the pattern marked on the fabric.
More magazines by this user