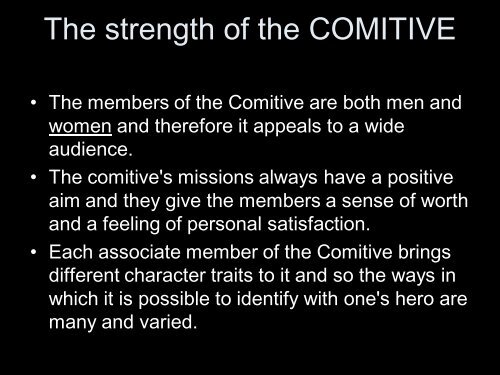 ONCE UPON A TIME LA COMITIVE - Marc FERRERO ONCE UPON A TIME LA COMITIVE - Marc FERRERO
The strength of the COMITIVE

• The members of the Comitive are both men and

women and therefore it appeals to a wide

audience.

• The comitive's missions always have a positive

aim and they give the members a sense of worth

and a feeling of personal satisfaction.

• Each associate member of the Comitive brings

different character traits to it and so the ways in

which it is possible to identify with one's hero are

many and varied.