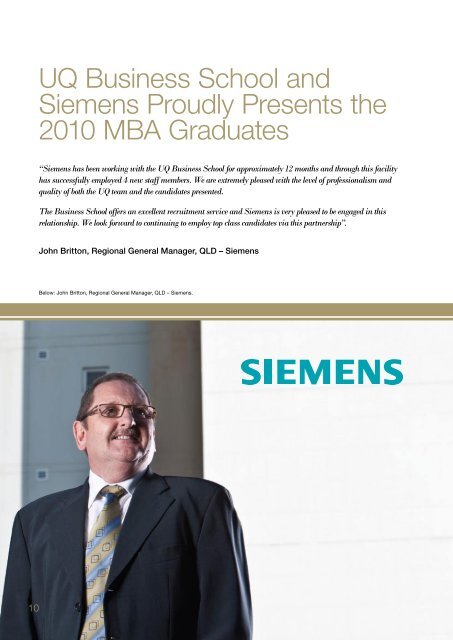 2010 MBA Yearbook - UQ Business School - University of Queensland 2010 MBA Yearbook - UQ Business School - University of Queensland
10

UQ Business School and

Siemens Proudly Presents the

2010 MBA Graduates

"Siemens has been working with the UQ Business School for approximately 12 months and through this facility

has successfully employed 4 new staff members. We are extremely pleased with the level of professionalism and

quality of both the UQ team and the candidates presented.

The Business School offers an excellent recruitment service and Siemens is very pleased to be engaged in this

relationship. We look forward to continuing to employ top class candidates via this partnership".

John Britton, Regional General Manager, QLD – Siemens

Below: John Britton, Regional general Manager, QLd – Siemens.