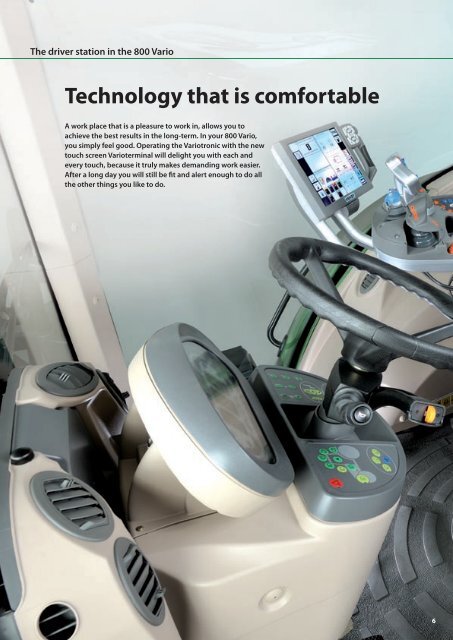 819 • 822 • 824 • 826 • 828 - Fendt 819 • 822 • 824 • 826 • 828 - Fendt
The driver station in the 800 Vario

Technology that is comfortable

A work place that is a pleasure to work in, allows you to

achieve the best results in the long-term. In your 800 Vario,

you simply feel good. Operating the Variotronic with the new

touch screen Varioterminal will delight you with each and

every touch, because it truly makes demanding work easier.

After a long day you will still be fit and alert enough to do all

the other things you like to do.

6
More magazines by this user