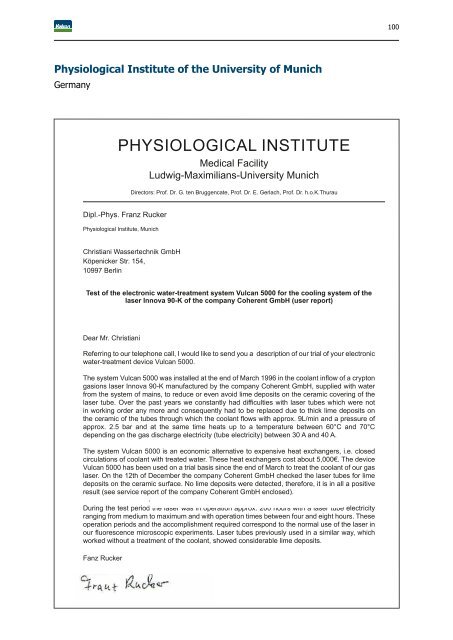 Vulcan Anti-Scale System - Reference Book (EN)
Vulcan is the salt-free alternative to water softeners. Vulcan is an eco-friendly water treatment system that protects your piping system and appliances against scale deposits and rust - no use of any salt or chemicals. The Vulcan reference book shows a selection of installations and studies of the Vulcan water treatment.
102

AMC Measuring and Control Devices

Algeria

Location : Algeria

Application: Production of water meters and electricity meters

Department : Infrastructure

Vulcan was installed by:

Eurl FCGBI (ISSIAKHEM)

CERTIFICATE OF GOOD PERFORMANCE

We hereby ensure great satisfaction after installing the

physical water treatment system Vulcan S100 and Vulcan S250 with its Impulse-Technology.

The factory where Vulcan is installed produces electricity meters and water meters.

EURL FCGBI

The Head of Department

Infrastructure

Physical water treatment with Vulcan S100 and Vulcan S250.

The installation of Vulcan S100 in a water meter and electricity meter production.
More magazines by this user