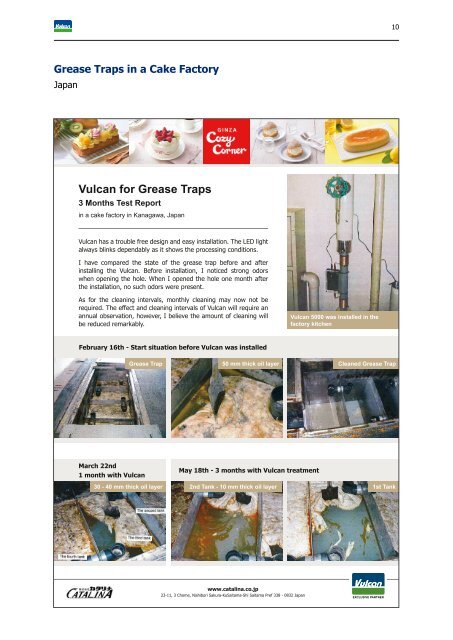 Vulcan Anti-Scale System - Reference Book (EN)
Vulcan is the salt-free alternative to water softeners. Vulcan is an eco-friendly water treatment system that protects your piping system and appliances against scale deposits and rust - no use of any salt or chemicals. The Vulcan reference book shows a selection of installations and studies of the Vulcan water treatment.
12

Marcel SINAI "Les Aires" Olive Oil Production

France

Marcel SINAI

" Les Aires "

Route du Destet - Quartier des Calans

13520 MAUSSANE LES ALPILLES

CWT

Köpenicker Str. 154

10997 BERLIN

Germany

Reference: 12102680 Vulcan 5000

Dear Sirs,

I purchased this unit at the BATIMAT trade fair in Paris under the reference 21623.

The Vulcan descaler model is installed and is functioning correctly as we no longer have traces of

limestone on our ro-binneterie GROHE stainless steel. The water in our region (la Provence) is

particularly limestone rich.

Best wishes.

Marcel SINAI

Producer of olive oil
More magazines by this user