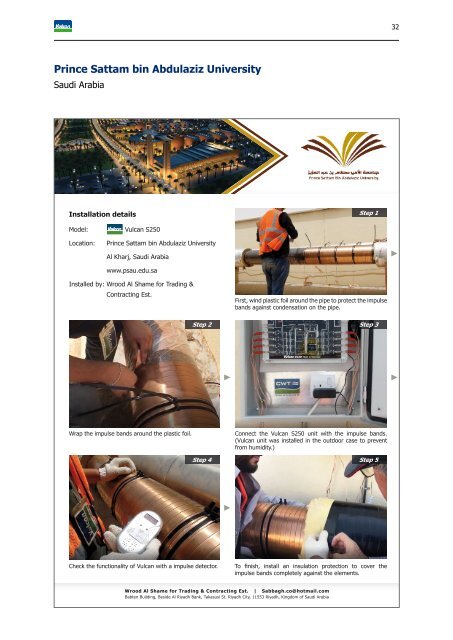 Vulcan Anti-Scale System - Reference Book (EN)
Vulcan is the salt-free alternative to water softeners. Vulcan is an eco-friendly water treatment system that protects your piping system and appliances against scale deposits and rust - no use of any salt or chemicals. The Vulcan reference book shows a selection of installations and studies of the Vulcan water treatment.
34

Salvation Army Retirement Home

USA

www.salvationarmy.org

Anti-Scale System

Vulcan S100 installed at

Salvation Army Retirement Home

in Santa Monica, California, USA

Vulcan S100 installed on the cleaning system

Silvercrest Senior Residence is a community for senior citizens.

Owned and operated by The Salvation Army.
More magazines by this user