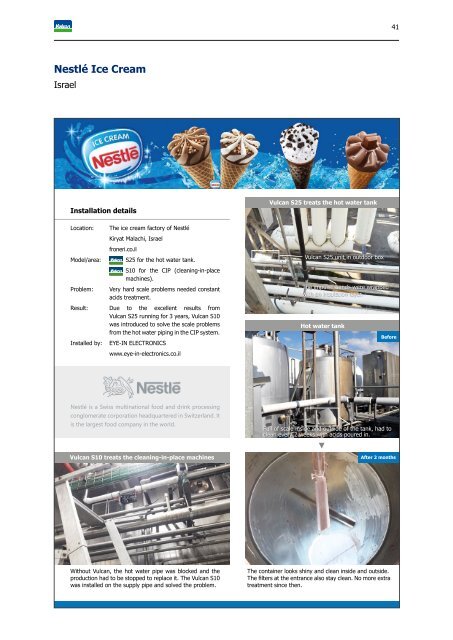 Vulcan Anti-Scale System - Reference Book (EN)
Vulcan is the salt-free alternative to water softeners. Vulcan is an eco-friendly water treatment system that protects your piping system and appliances against scale deposits and rust - no use of any salt or chemicals. The Vulcan reference book shows a selection of installations and studies of the Vulcan water treatment.
43

Irrigation for a Football Field

Saudi Arabia

Irrigation water for the natural grass football fields

Dear Mr. Christiani,

Reference to the above mentioned subject, we have installed VULCAN S100. After a year,

the result on irrigation water for the natural grass football fields was very satisfactory.

The company which is behind the maintenance of football fields feeling well, they have sent

reports to the Saudi Government Sports Ministry they wrote on their reports that there's

good result on using this devices.

For your information and references.

Engr. Ziad Sabbagh
More magazines by this user