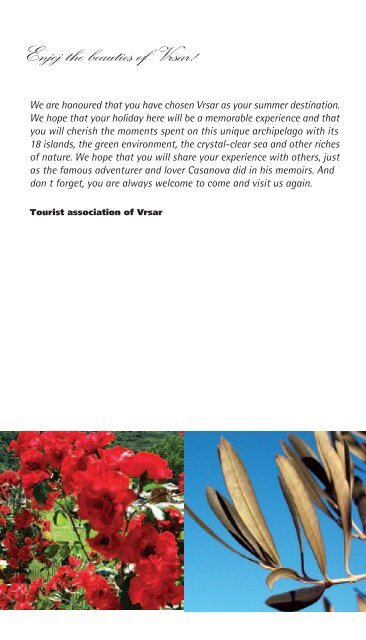 other information croatia, istria, vrsar history and culture ... - Istra other information croatia, istria, vrsar history and culture ... - Istra
Enjoj the beauties of Vrsar!

We are honoured that you have chosen Vrsar as your summer destination.

We hope that your holiday here will be a memorable experience and that

you will cherish the moments spent on this unique archipelago with its

18 islands, the green environment, the crystal-clear sea and other riches

of nature. We hope that you will share your experience with others, just

as the famous adventurer and lover Casanova did in his memoirs. And

don t forget, you are always welcome to come and visit us again.

Tourist association of Vrsar
More magazines by this user