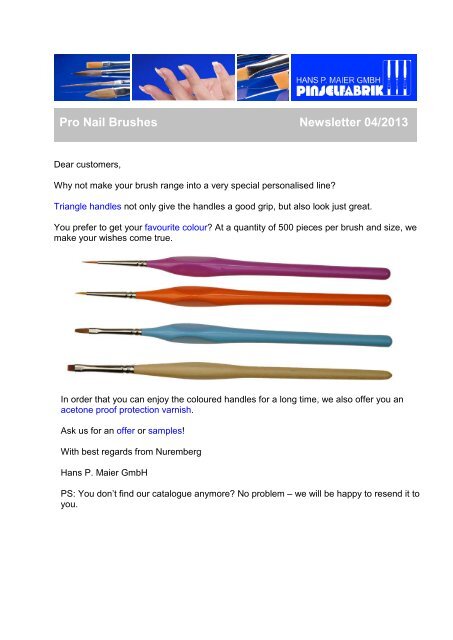 Pro Nail Brushes / Triangle Handles - Newsletter 04/2013 Pro Nail Brushes Newsletter 04/2013

Dear customers,

Why not make your brush range into a very special personalised line?

Triangle handles not only give the handles a good grip, but also look just great.

You prefer to get your favourite colour? At a quantity of 500 pieces per brush and size, we

make your wishes come true.

In order that you can enjoy the coloured handles for a long time, we also offer you an

acetone proof protection varnish.

Ask us for an offer or samples!

With best regards from Nuremberg

Hans P. Maier GmbH

PS: You don't find our catalogue anymore? No problem – we will be happy to resend it to

you.
More magazines by this user