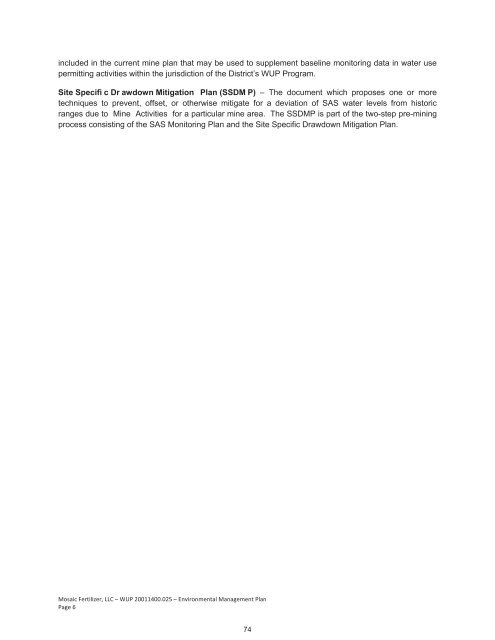 notebook - Southwest Florida Water Management District notebook - Southwest Florida Water Management District
included in the current mine plan that may be used to supplement baseline monitoring data in water use

permitting activities within the jurisdiction of the District's WUP Program.

– The document which proposes one or more

techniques to prevent, offset, or otherwise mitigate for a deviation of SAS water levels from historic

ranges due to Mine Activities for a particular mine area. The SSDMP is part of the two-step pre-mining

process consisting of the SAS Monitoring Plan and the Site Specific Drawdown Mitigation Plan.

MosaicFertilizer,LLC–WUP20011400.025–EnvironmentalManagementPlan

Page6

74
More magazines by this user