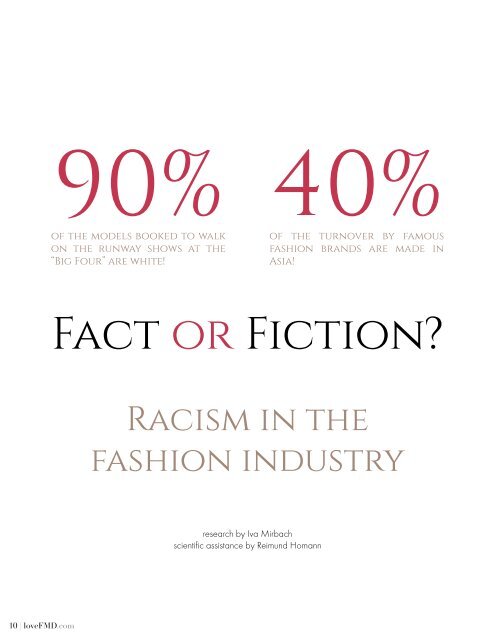 #LOVEFMD
Our loveFMD Magazine aims at providing the full elegancy of the world of fashion in a new form and furthermore, we are reinventing the publishing of magazines with an innovative and unique marketing concept that unifies an interactive print and digital publication. Stay tuned and watch out for something new at your newspaper stand!
90%

of the models booked to walk

on the runway shows at the

"Big Four" are white!

40%

of the turnover by famous

fashion brands are made in

Asia!

Fact or Fiction?

Racism in the

fashion industry

research by Iva Mirbach

scientific assistance by Reimund Homann

10 | loveFMD.com
More magazines by this user