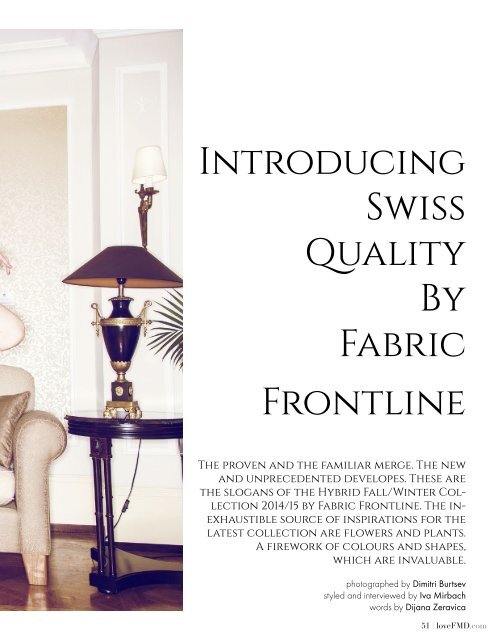 #LOVEFMD
Our loveFMD Magazine aims at providing the full elegancy of the world of fashion in a new form and furthermore, we are reinventing the publishing of magazines with an innovative and unique marketing concept that unifies an interactive print and digital publication. Stay tuned and watch out for something new at your newspaper stand!
Introducing

Swiss

Quality

By

Fabric

Frontline

The proven and the familiar merge. The new

and unprecedented developes. These are

the slogans of the Hybrid Fall/Winter Collection

2014/15 by Fabric Frontline. The inexhaustible

source of inspirations for the

latest collection are flowers and plants.

A firework of colours and shapes,

which are invaluable.

photographed by Dimitri Burtsev

styled and interviewed by Iva Mirbach

words by Dijana Zeravica

51 | loveFMD.com
More magazines by this user