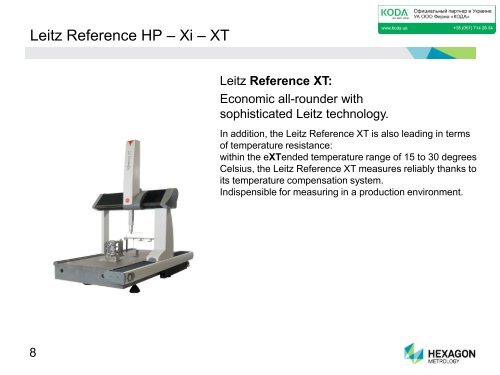 Leitz Reference line High-precision coordinate measuring ... - KODA Leitz Reference line High-precision coordinate measuring ... - KODA
Leitz Reference HP – Xi – XT

Leitz Reference XT:

Economic all-rounder with

sophisticated Leitz technology.

In addition, the Leitz Reference XT is also leading in terms

of temperature resistance:

within the eXTended temperature range of 15 to 30 degrees

Celsius, the Leitz Reference XT measures reliably thanks to

its temperature compensation system.

Indispensible for measuring in a production environment.

8
More magazines by this user