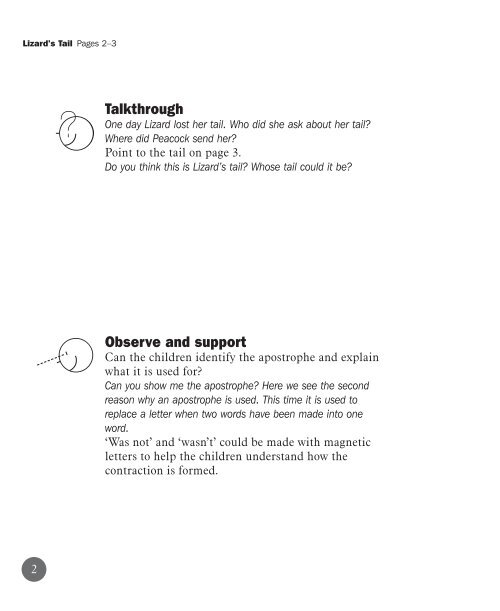 Lizard's Tail Lizard's Tail Pages 2–3

?

Talkthrough

One day Lizard lost her tail. Who did she ask about her tail?

Where did Peacock send her?

Point to the tail on page 3.

Do you think this is Lizard's tail? Whose tail could it be?

Observe and support

Can the children identify the apostrophe and explain

what it is used for?

Can you show me the apostrophe? Here we see the second

reason why an apostrophe is used. This time it is used to

replace a letter when two words have been made into one

word.

'Was not' and 'wasn't' could be made with magnetic

letters to help the children understand how the

contraction is formed.

2
More magazines by this user