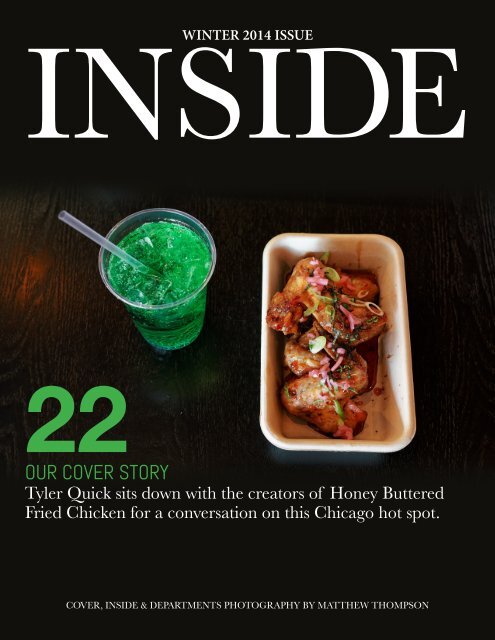 CUSP Magazine: Winter Issue 2014 CUSP Magazine is a Chicago based publication focused on helping up and coming creatives gain exposure for their brand and products. Our company is a collective of highly motivated individuals who work together to bring a new voice to the creative community.
INSIDE

WINTER 2014 ISSUE

22

OUR COVER STORY

Tyler Quick sits down with the creators of Honey Buttered

Fried Chicken for a conversation on this Chicago hot spot.

COVER, INSIDE & DEPARTMENTS PHOTOGRAPHY BY MATTHEW THOMPSON