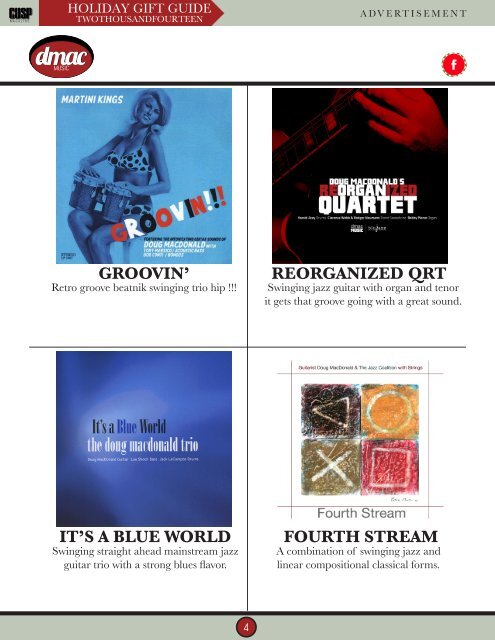 CUSP Magazine: Winter Issue 2014 CUSP Magazine is a Chicago based publication focused on helping up and coming creatives gain exposure for their brand and products. Our company is a collective of highly motivated individuals who work together to bring a new voice to the creative community.
HOLIDAY GIFT GUIDE

TWOTHOUSANDFOURTEEN

ADVERTISEMENT

dmac

MUSIC

GROOVIN'

Retro groove beatnik swinging trio hip !!!

REORGANIZED QRT

Swinging jazz guitar with organ and tenor

it gets that groove going with a great sound.

IT'S A BLUE WORLD

Swinging straight ahead mainstream jazz

guitar trio with a strong blues flavor.

FOURTH STREAM

A combination of swinging jazz and

linear compositional classical forms.

4