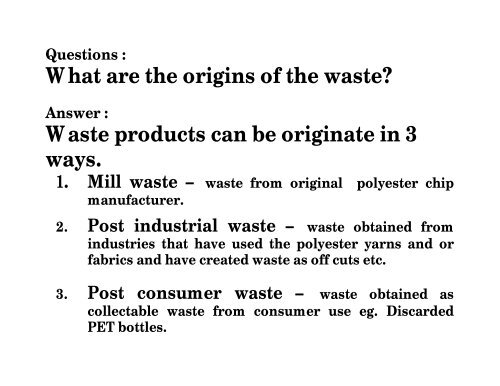 APPAREL PRODUCTION USING ECO FRIENDLY TEXTILE APPAREL PRODUCTION USING ECO FRIENDLY TEXTILE
Questions :

What are the origins of the waste?

Answer :

Waste products can be originate in 3

ways.

1. Mill waste – waste from original polyester chip

manufacturer.

2. Post industrial waste – waste obtained from

industries that have used the polyester yarns and or

fabrics and have created waste as off cuts etc.

3. Post consumer waste – waste obtained as

collectable waste from consumer use eg. Discarded

PET bottles.