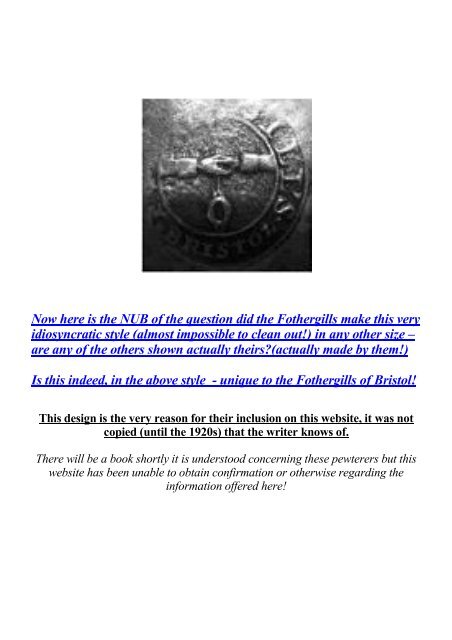 FOTHERGILL OF BRISTOL (date) AND A VERY ... - PewterBank FOTHERGILL OF BRISTOL (date) AND A VERY ... - PewterBank
Now here is the NUB of the question did the Fothergills make this very

idiosyncratic style (almost impossible to clean out!) in any other size –

are any of the others shown actually theirs(actually made by them!)

Is this indeed, in the above style - unique to the Fothergills of Bristol!

This design is the very reason for their inclusion on this website, it was not

copied (until the 1920s) that the writer knows of.

There will be a book shortly it is understood concerning these pewterers but this

website has been unable to obtain confirmation or otherwise regarding the

information offered here!
More magazines by this user