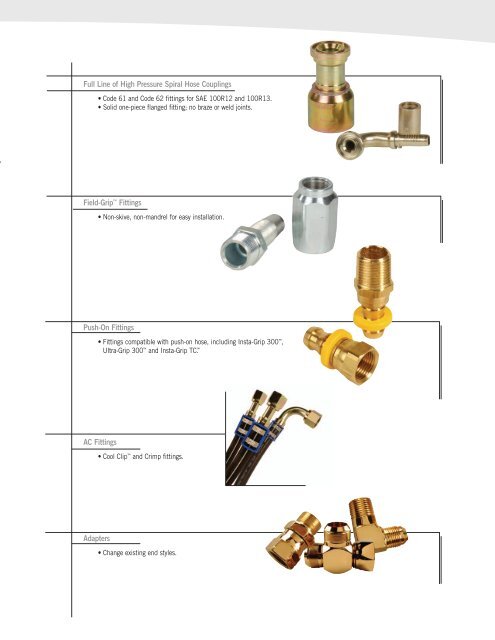 Goodyear Hydraulic Hose Brochure Goodyear Hydraulic Hose Brochure
Full Line of High Pressure Spiral Hose Couplings

• Code 61 and Code 62 fittings for SAE 100R12 and 100R13.

• Solid one-piece flanged fitting; no braze or weld joints.

Field-Grip Fittings

• Non-skive, non-mandrel for easy installation.

Push-On Fittings

• Fittings compatible with push-on hose, including Insta-Grip 300 ,

Ultra-Grip 300 and Insta-Grip TC .

AC Fittings

• Cool Clip and Crimp fittings.

Adapters

• Change existing end styles.
More magazines by this user