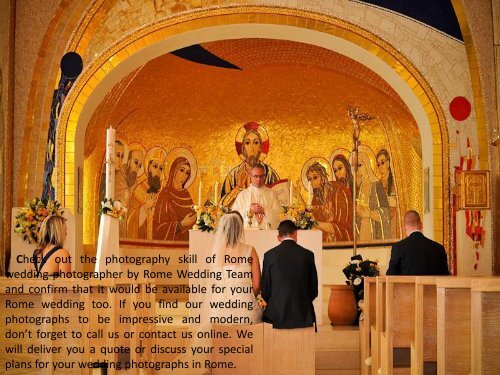 Get impressive and modern wedding photographer at Rome Wedding Team A wedding is a monumental event in a couple's life. Rome Wedding Team is a group of wedding service professionals that can make your wedding in Rome unforgettable. To find out more, visit our website today.
, Check out the photography skill of Rome

wedding photographer by Rome Wedding Team

and confirm that it would be available for your

Rome wedding too. If you find our wedding

photographs to be impressive and modern,

don't forget to call us or contact us online. We

will deliver you a quote or discuss your special

plans for your wedding photographs in Rome.
More magazines by this user