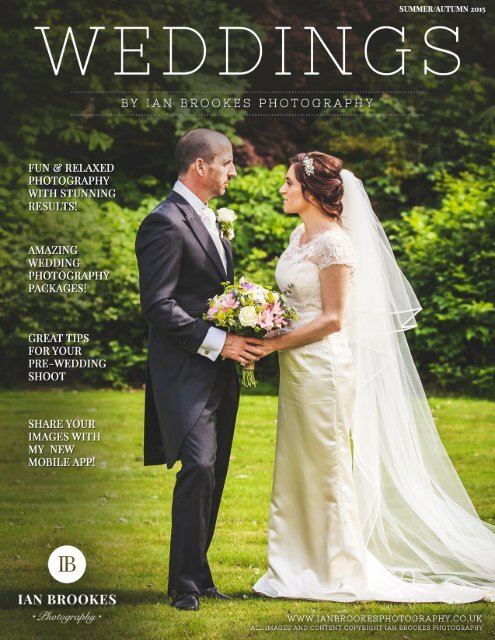 Ian Brookes Wedding Guide.pdf Welcome to my new Wedding photography guide. Within you will find pricing, faqs, pre-wedding shoot tips, lots of photos and much more. I hope you enjoy browsing through my guide and it goes some way to help you during your wedding planning process for your big day! If you have any questions at all, just get in touch, I look forward to speaking to you very soon!
chat to you soon!
---
WEDDING COLLECTIONS
---
PACKAGE ADD-ONS
---
WEDDING ALBUMS & PRINTS
---
I J M
---
MOBILE APPS!
---
YOUR PRE-WEDDING SHOOT
---
WEDDING DAY TIPS
---
FREQUENTLY ASKED QUESTIONS
---
HAVE ANOTHER QUESTION?
More magazines by this user