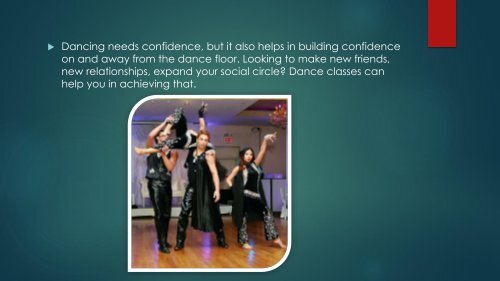 Build confidence trough dance classes We are BollyArts an all in one entertainment package we provide every service from event planning, dance classes, costumes on rents, and dancers etc.
Dancing needs confidence, but it also helps in building confidence

on and away from the dance floor. Looking to make new friends,

new relationships, expand your social circle? Dance classes can

help you in achieving that.