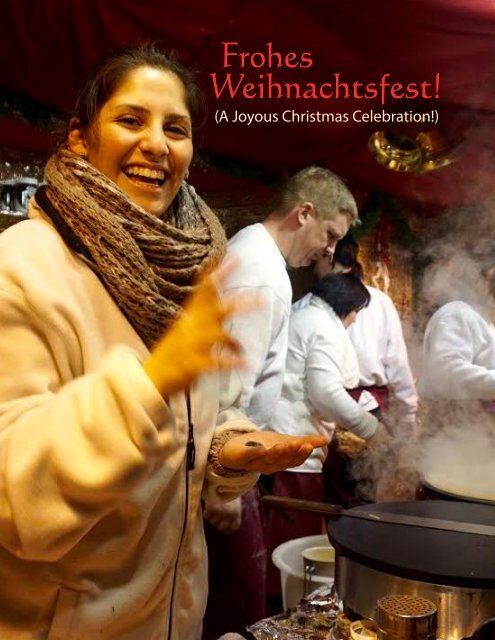 WINE DINE & TRAVEL MAGAZINE ISSUE 3 2016 Wine Dine & Travel Magazine takes you where Martians & camels roam, at Wadi Rum, Jordan. And a super shore excursion in France. Celebrate the Christmas Markets in Germany and it's all aboard on the HMS Britannia.
30 Wine Dine & Travel 2016

Frohes

Weihnachtsfest!

(A Joyous Christmas Celebration!)
More magazines by this user