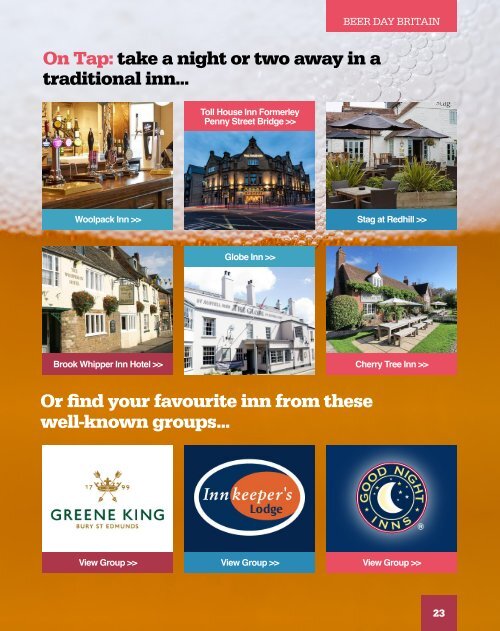 Infotel Magazine | Edition 17 | June 2017 Charm, character and cheers to the beers at Best Western Beamish Hall Hotel! We step inside this 12th century beauty to discover fabulous food, a micro-brewery and meet the new chef. Beer Day Britain beckons so take a tour of one of the many breweries around Britain or relax and unwind in a lovely Laura Ashley hotel, where English countryside charm reigns supreme!
On Tap: take a night or two away in a

traditional inn...

BEER DAY BRITAIN

Toll House Inn Formerley

Penny Street Bridge >>

Woolpack Inn >>

Stag at Redhill >>

Globe Inn >>

Brook Whipper Inn Hotel >>

Cherry Tree Inn >>

Or find your favourite inn from these

well-known groups...

View Group >>

View Group >>

View Group >>

23
More magazines by this user