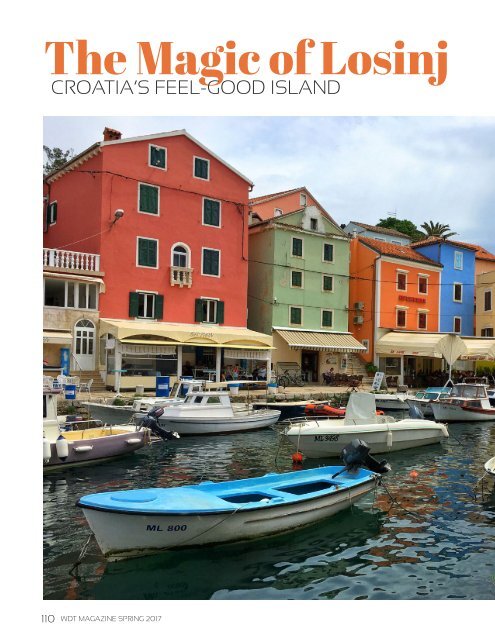 WINE DINE & TRAVEL MAGAZINE SUMMER 2017 Wine Dine & Travel Magazine is loaded with summer fun. 198 pages of travel stories with destinations around the world. In this issue you'll find the first of our Discovery Series -- Discovering Slovenia explores the beautiful country from the Alps to the Adriatic Sea.
The Magic of Losinj

CROATIA'S FEEL-GOOD ISLAND

It's one of the most photographed sites in

the Southern Caribbean and the Grenadines,

Tobago Cays.

110

WDT MAGAZINE SPRING 2017
More magazines by this user