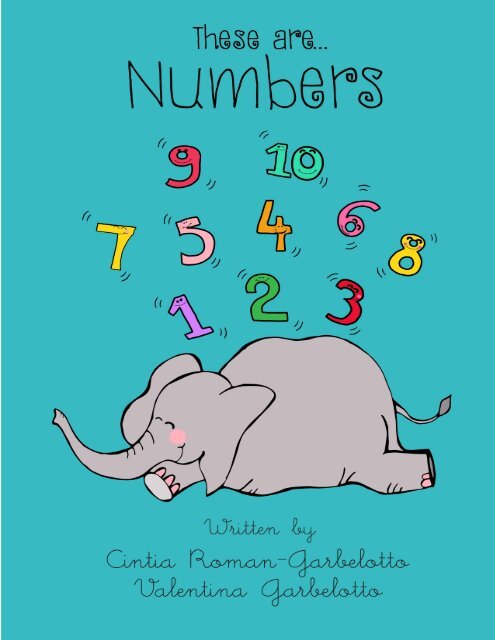 These are... Numbers.
US EDITION Upper/lower case.
Written by

Cintia Roman-Garbelotto

Valentina Garbelotto

Illustrated by

Oana Voitovici
---
© 2014 Cintia Roman-Garbelotto & Valentina Garbelotto

All rights reserved. Library Edition. ISBN: 978-1511676083.

ISBN: 1511676086 Published in Dayton, Ohio.

To my Mom and Dad, hence... Abu

Tita and Abu Omar, for always

believing in me.
More magazines by this user