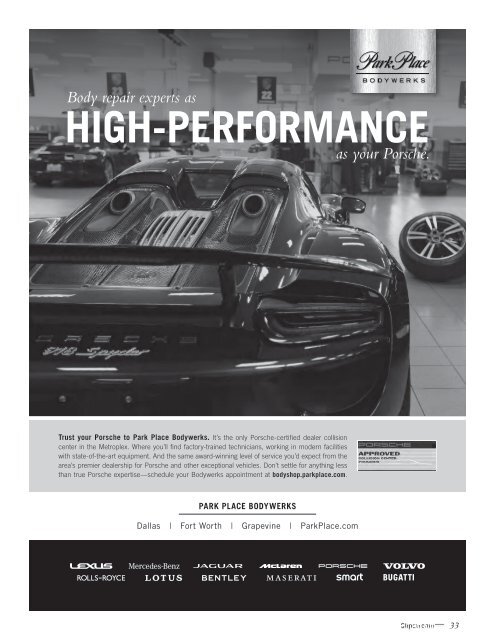 Slipstream - August 2017
The monthly newsletter of the Maverick Region of the Porsche Club of America
Body repair experts as

HIGH-PERFORMANCE

as your Porsche.

Trust your Porsche to Park Place Bodywerks. It's the only Porsche-certified dealer collision

center in the Metroplex. Where you'll find factory-trained technicians, working in modern facilities

with state-of-the-art equipment. And the same award-winning level of service you'd expect from the

area's premier dealership for Porsche and other exceptional vehicles. Don't settle for anything less

than true Porsche expertise—schedule your Bodywerks appointment at bodyshop.parkplace.com.

PARK PLACE BODYWERKS

Dallas | Fort Worth | Grapevine | ParkPlace.com

v

33
More magazines by this user