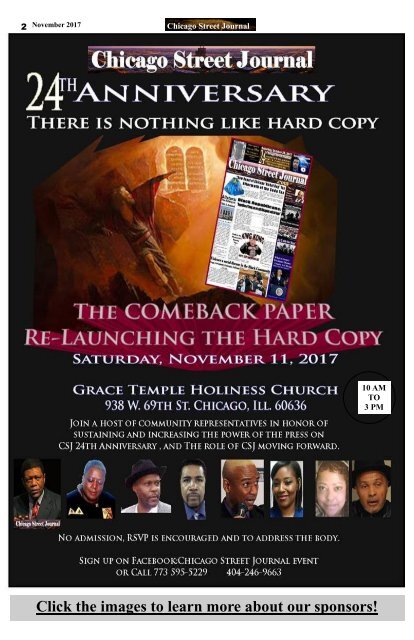 My #METOO Story - Chicago Street Journal for Wednesday, November 1, 2017
#MeToo addresses the sexually abuse of men, women and children around the world. You are invited to submit your editorials on this and any timely matter to ChicagoStJournal@gmail.com.
2 November February 2017 2017

Chicago Street Journal

10 AM

TO

3 PM

Click the images to learn more about our sponsors!
More magazines by this user