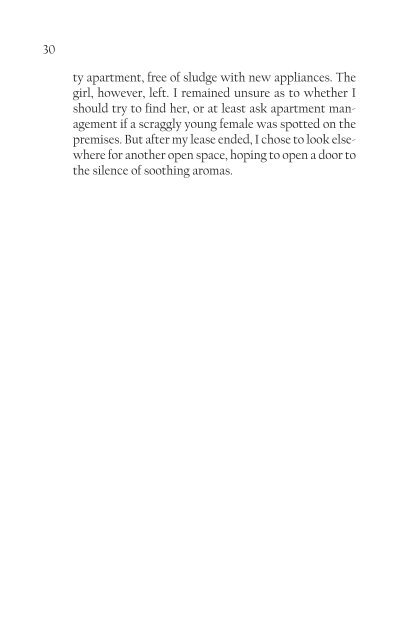 The Haunted Traveler May 2017 Edition
After a brief hiatus, The Haunted Traveler is back to bring you some of the best horror out there. Open up and tread with caution, the next scare is just a page flip away.
30

ty apartment, free of sludge with new appliances. The

girl, however, left. I remained unsure as to whether I

should try to find her, or at least ask apartment management

if a scraggly young female was spotted on the

premises. But after my lease ended, I chose to look elsewhere

for another open space, hoping to open a door to

the silence of soothing aromas.
More magazines by this user