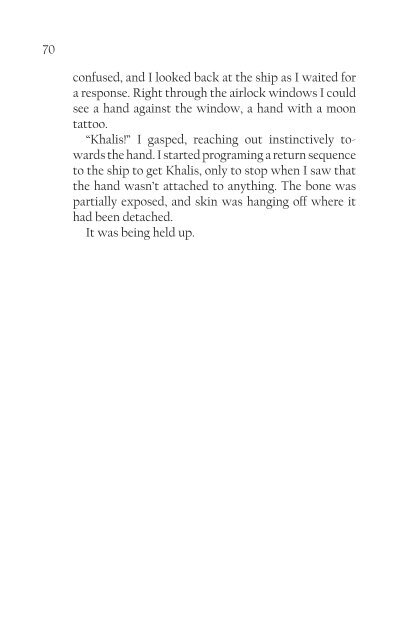 The Haunted Traveler May 2017 Edition
After a brief hiatus, The Haunted Traveler is back to bring you some of the best horror out there. Open up and tread with caution, the next scare is just a page flip away.
70

confused, and I looked back at the ship as I waited for

a response. Right through the airlock windows I could

see a hand against the window, a hand with a moon

tattoo.

"Khalis!" I gasped, reaching out instinctively towards

the hand. I started programing a return sequence

to the ship to get Khalis, only to stop when I saw that

the hand wasn't attached to anything. The bone was

partially exposed, and skin was hanging off where it

had been detached.

It was being held up.
More magazines by this user