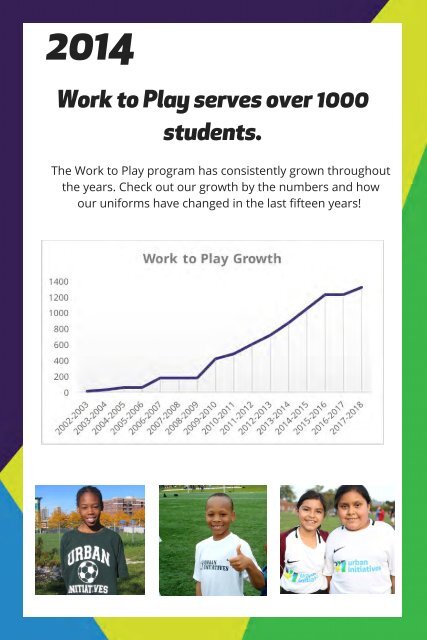 15th Anniversary Memory Walk Take a walk through UI's history to learn about our programs, participants, and growth over the last 15 years.
2014

Work to Play serves over 1000

students.

The Work to Play program has consistently grown throughout

the years. Check out our growth by the numbers and how

our uniforms have changed in the last fifteen years!