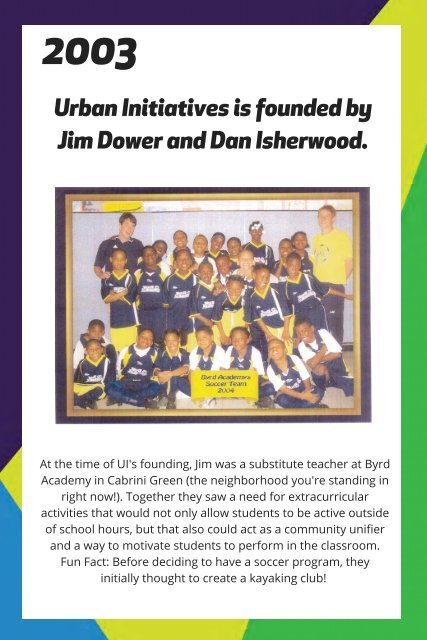 15th Anniversary Memory Walk Take a walk through UI's history to learn about our programs, participants, and growth over the last 15 years.
2003

Urban Initiatives is founded by

Jim Dower and Dan Isherwood.

At the time of UI's founding, Jim was a substitute teacher at Byrd

Academy in Cabrini Green (the neighborhood you're standing in

right now!). Together they saw a need for extracurricular

activities that would not only allow students to be active outside

of school hours, but that also could act as a community unifier

and a way to motivate students to perform in the classroom.

Fun Fact: Before deciding to have a soccer program, they

initially thought to create a kayaking club!