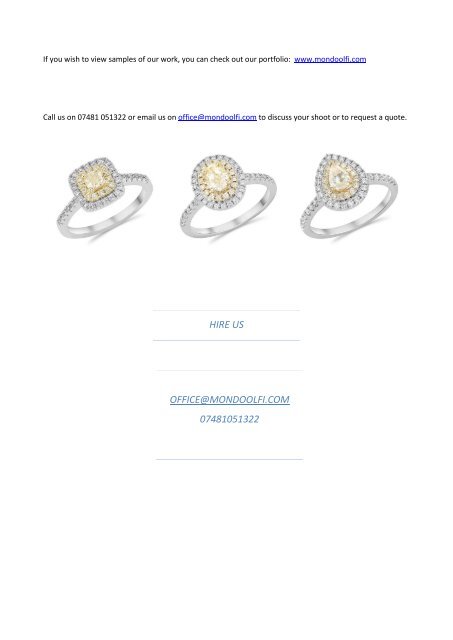 Product photography studio Mondo Olfi is a photography studio located in the heart of Birmingham's famous Jewellery Quarter. The Mondo Olfi team include talented photographers, retouchers and videographers, with broad experiences and expertise. We have over 10 years of e-commerce photography experience, we specialise in fashion and clothing photography, product photography, jewellery photography and creative still life photography.
If you wish to view samples of our work, you can check out our portfolio: www.mondoolfi.com

Call us on 07481 051322 or email us on office@mondoolfi.com to discuss your shoot or to request a quote.

HIRE US

OFFICE@MONDOOLFI.COM

07481051322