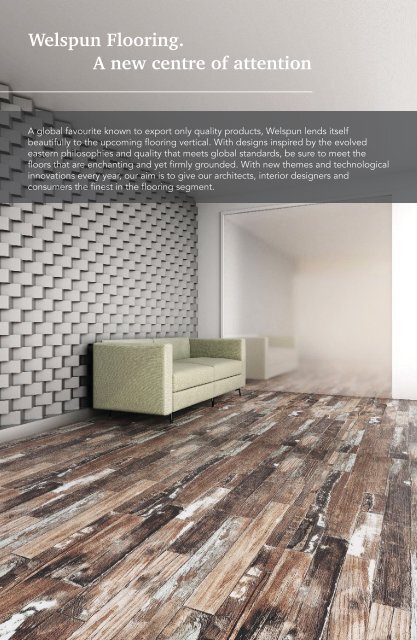 Pitch Book Diff Welspun Flooring.

A new centre of attention

A global favourite known to export only quality products, Welspun lends itself

beautifully to the upcoming flooring vertical. With designs inspired by the evolved

eastern philosophies and quality that meets global standards, be sure to meet the

floors that are enchanting and yet firmly grounded. With new themes and technological

innovations every year, our aim is to give our architects, interior designers and

consumers the finest in the flooring segment.