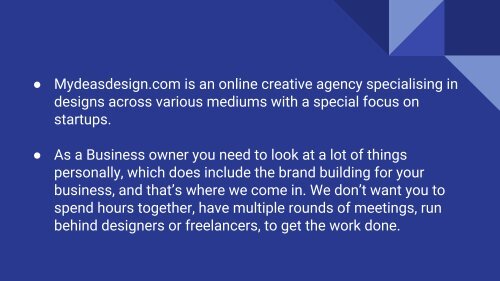 BRANDING & STATIONERY
●

●

Mydeasdesign.com is an online creative agency specialising in

designs across various mediums with a special focus on

startups.

As a Business owner you need to look at a lot of things

personally, which does include the brand building for your

business, and that's where we come in. We don't want you to

spend hours together, have multiple rounds of meetings, run

behind designers or freelancers, to get the work done.