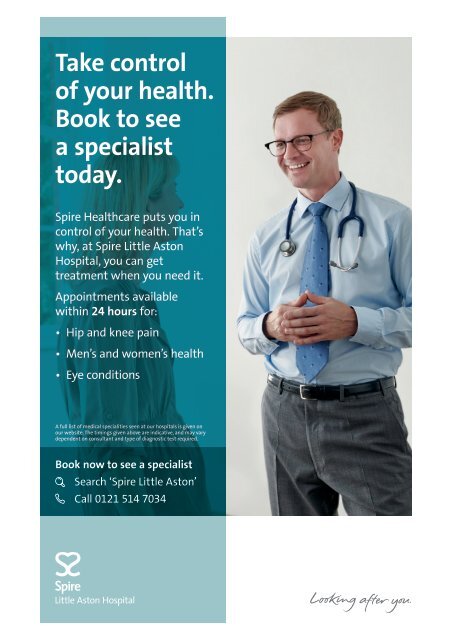 J'AIME JANUARY 2019 Your local luxury lifestyle magazine
Take control

of your health.

Book to see

a specialist

today.

Spire Healthcare puts you in

control of your health. That's

why, at Spire Little Aston

Hospital, you can get

treatment when you need it.

Appointments available

within 24 hours for:

• Hip and knee pain

• Men's and women's health

• Eye conditions

A full list of medical specialities seen at our hospitals is given on

our website. The timings given above are indicative, and may vary

dependent on consultant and type of diagnostic test required.

Book now to see a specialist

Search 'Spire Little Aston'

Call 0121 514 7034
More magazines by this user