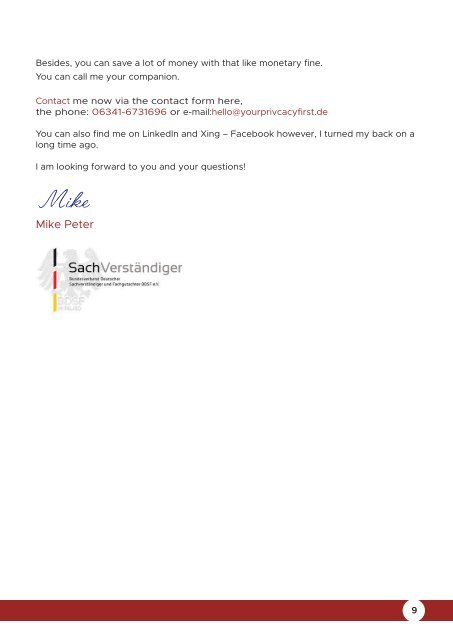 Der Flyer von yourprivacyfirst und Startmeupnow! Besides, you can save a lot of money with that like monetary fine.

You can call me your companion.

Contact me now via the contact form here,

the phone: 06341-6731696 or e-mail:hello@yourprivcacyfirst.de

You can also find me on LinkedIn and Xing – Facebook however, I turned my back on a

long time ago.

I am looking forward to you and your questions!

Mike Peter

9