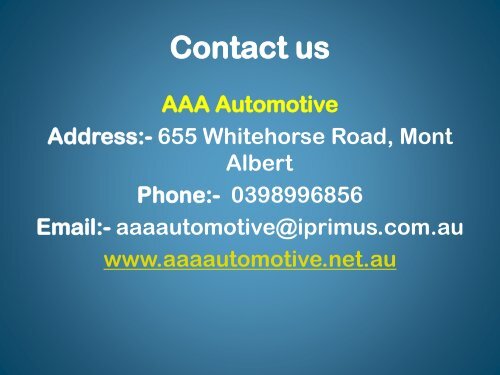 6 Basic Tips for Regular Car Service in Box Hill and Blackburn
https://www.aaaautomotive.net.au
In this video you can find information about why regular car service play important parts in Long Run. AAA Automotive offer professional, honest and friendly car service in Box Hill and Blackburn city.
For more information, call us today at 03 9899 6856 or visit our website.
Contact us

AAA Automotive

Address:- 655 Whitehorse Road, Mont

Albert

Phone:- 0398996856

Email:- aaaautomotive@iprimus.com.au

www.aaaautomotive.net.au
More magazines by this user