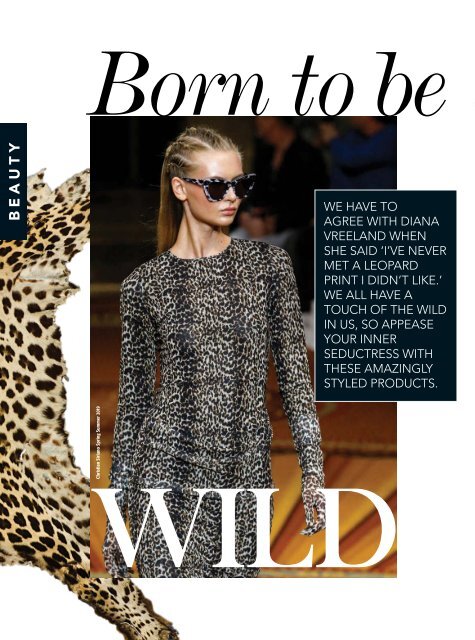 CosBeauty Magazine #85
CosBeauty is the #BeautyAddict's guide to lifestyle, health and beauty in Australia.
In this issue:
- The Breast Report - your guide to augmentation
- Put an end to bad hair days
- 24 hour makeup, products that last
- Sex appeal - do you have it?
Born to be

beauty

We have to

agree with Diana

Vreeland when

she said 'I've never

met a leopard

print I didn't like.'

We all have a

touch of the wild

in us, so appease

your inner

seductress with

these amazingly

styled products.

Christian Siriano Spring Summer 2019

wild
More magazines by this user