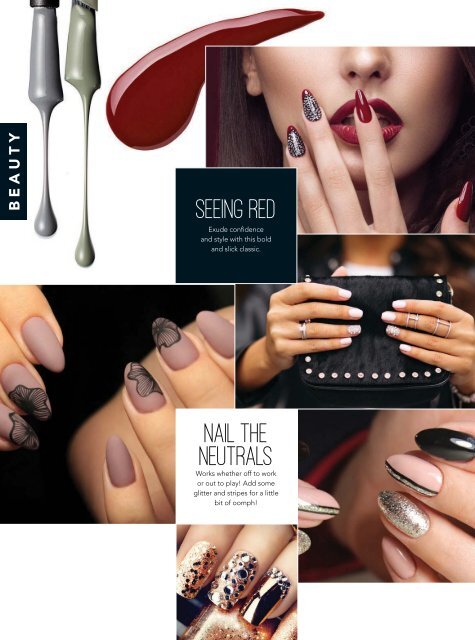 CosBeauty Magazine #85
CosBeauty is the #BeautyAddict's guide to lifestyle, health and beauty in Australia.
In this issue:
- The Breast Report - your guide to augmentation
- Put an end to bad hair days
- 24 hour makeup, products that last
- Sex appeal - do you have it?
eauty

seeing red

Exude confidence

and style with this bold

and slick classic.

Nail the

neutrals

Works whether off to work

or out to play! Add some

glitter and stripes for a little

bit of oomph!
More magazines by this user