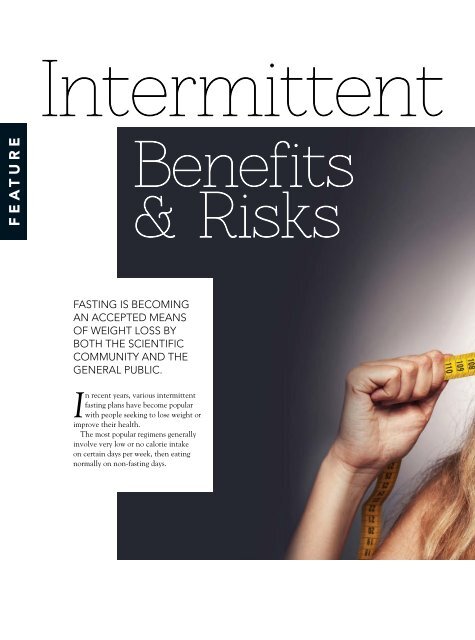 CosBeauty Magazine #85
CosBeauty is the #BeautyAddict's guide to lifestyle, health and beauty in Australia.
In this issue:
- The Breast Report - your guide to augmentation
- Put an end to bad hair days
- 24 hour makeup, products that last
- Sex appeal - do you have it?
Intermittent

feature

Benefits

& Risks

fasting is becoming

an accepted means

of weight loss by

both the scientific

community and the

general public.

In recent years, various intermittent

fasting plans have become popular

with people seeking to lose weight or

improve their health.

The most popular regimens generally

involve very low or no calorie intake

on certain days per week, then eating

normally on non-fasting days.
More magazines by this user