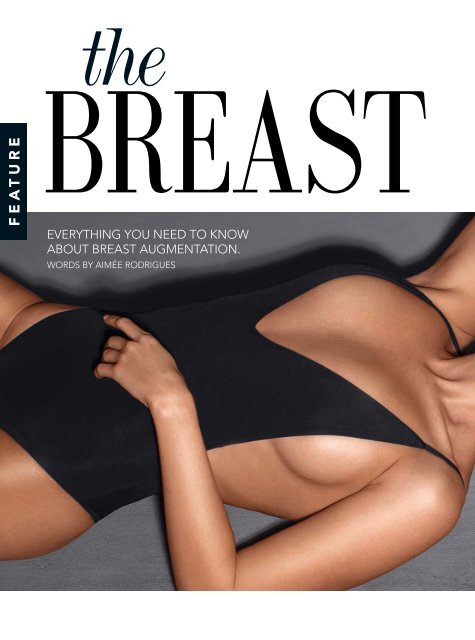 CosBeauty Magazine #85
CosBeauty is the #BeautyAddict's guide to lifestyle, health and beauty in Australia.
In this issue:
- The Breast Report - your guide to augmentation
- Put an end to bad hair days
- 24 hour makeup, products that last
- Sex appeal - do you have it?
feature

the

breast

Everything you need to know

about breast augmentation.

Words by Aimée Rodrigues
More magazines by this user