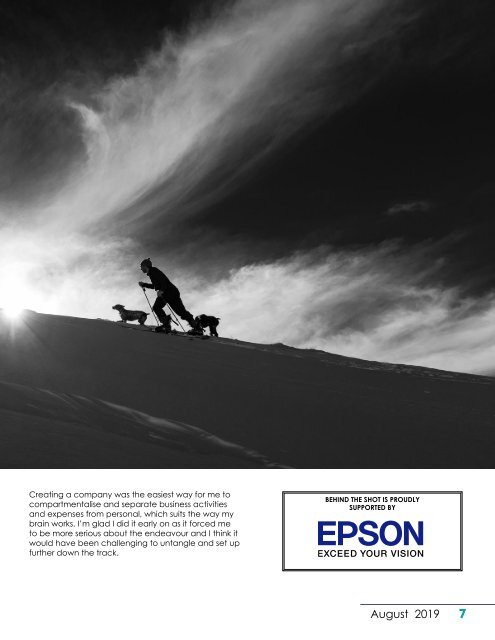 NZPhotographer Issue 22, August 2019
Whether you're an enthusiastic weekend snapper or a beginner who wants to learn more about photography, New Zealand Photographer is the fun e-magazine for all Kiwi camera owners.
Creating a company was the easiest way for me to

compartmentalise and separate business activities

and expenses from personal, which suits the way my

brain works. I'm glad I did it early on as it forced me

to be more serious about the endeavour and I think it

would have been challenging to untangle and set up

further down the track.

BEHIND THE SHOT IS PROUDLY

SUPPORTED BY

August 2019

7
More magazines by this user