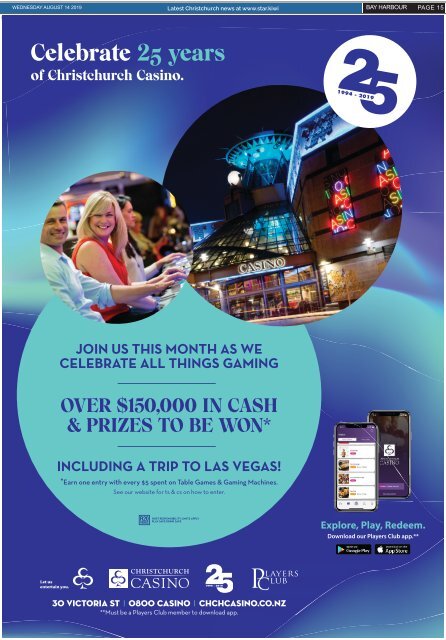 Bay Harbour: August 14, 2019
Wednesday August 14 2019

Latest Christchurch news at www.star.kiwi

BAY HARBOUR

PAGE 15

Celebrate 25 years

of Christchurch Casino.

JOIN US THIS MONTH AS WE

CELEBRATE ALL THINGS GAMING

OVER $150,000 IN CASH

& PRIZES TO BE WON*

INCLUDING A TRIP TO LAS VEGAS!

*Earn one entry with every $5 spent on Table Games & Gaming Machines.

See our website for ts & cs on how to enter.

Explore, Play, Redeem.

Download our Players Club app.**

30 Victoria St I 0800 CASINO I chchcasino.co.nz

**Must be a Players Club member to download app.
More magazines by this user