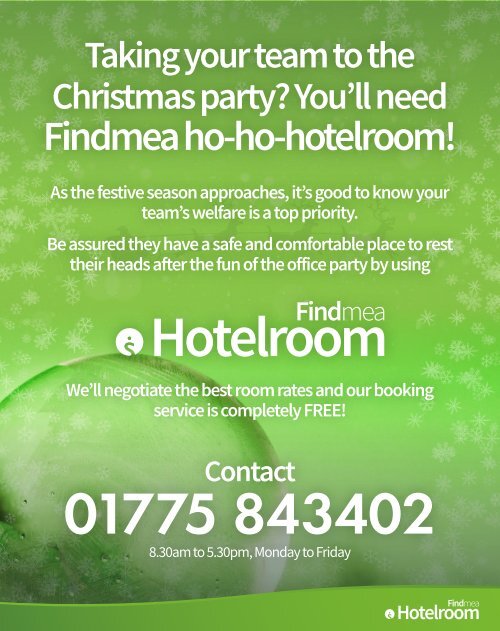 Corporate Magazine October 2019 If you're looking for a lavish setting to linger over posh nosh or want a convenient location for a meeting that's light on the budget, then this month's magazine has more than a magnum of sparkling possibilities…
Taking your team to the

Christmas party? You'll need

Findmea ho-ho-hotelroom!

As the festive season approaches, it's good to know your

team's welfare is a top priority.

Be assured they have a safe and comfortable place to rest

their heads after the fun of the office party by using

We'll negotiate the best room rates and our booking

service is completely FREE!

01775 843402

Contact

8.30am to 5.30pm, Monday to Friday
More magazines by this user